Why the Public Charge Rule Could be the New Border Wall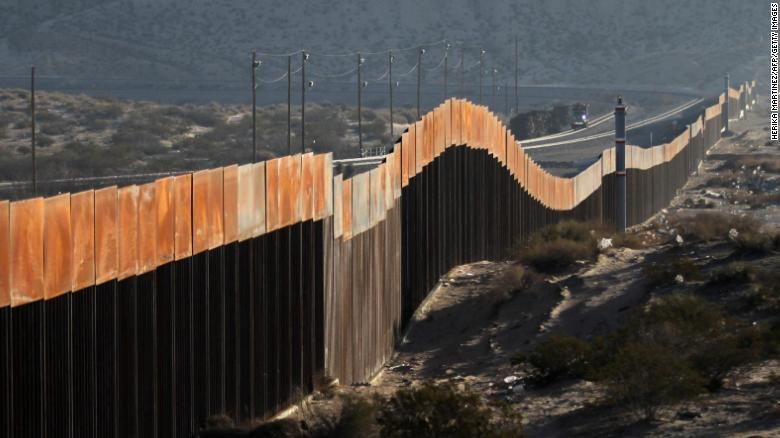 Why the Public Charge Rule Could be the New Border Wall
With border walls, caravans of immigrants, and family separations in the news, U.S. policies towards immigration have taken center stage. Meanwhile, a proposed change that has not garnered much press has the potential to shift immigration policy for decades to come, affecting millions of U.S. residents. In essence, a new policy could serve as a different kind of border wall for immigrants from Mexico and Latin America and deny health insurance and other resources to millions.
Public Charge Rule-What is It?
In October, 2018, the Department of Homeland Security (DHS) issued a proposed change to the current "public-charge" rule. Under current law, the purpose of the public charge determination is to assess whether an immigrant is likely to become dependent on the government for financial and material support, in which case they may be denied admission to the U.S. or prevented from becoming a lawful permanent resident (green card holder.)
This determination applies to people seeking to enter the U.S. and those legally in the U.S. who are applying to become lawful permanent residents (LPRs.) The totality of factors such as age, income, health, education and skills are assessed. A critical factor is the past use of public services or the likelihood of using public benefits in the future. Public benefits currently used in the determination include cash assistance (SSI, TANF and other cash programs) and institutional long-term care (Medicaid nursing home care.) These measures to predict future reliance on public assistance may change.
What are the Proposed Changes?
1) More Immigrants will be Scrutinized and Possibly Denied Citizenship: In the proposed change, a significantly expanded and more severe test for those applying for green cards or changing their visa status (such as changing a student visa to a work visa or requesting an extension) would apply to applications.
2) Additional Public Benefits Count: In the proposed changes, food stamps (Supplemental Nutrition Assistance Program (SNAP), housing assistance, non-emergency Medicaid and Medicare Part D LIS/low-income subsidy for prescriptions are added to cash assistance and long term care factors currently considered in the public charge determination. While technically a child's health coverage would not be counted against them, the enrollment into Children's Health Insurance Program (CHIP) or marketplace coverage (In California, called Covered California) requires screening for Medicaid (Medi-Cal) eligibility, which is a factor.
What are the Implications?
Georgetown University Health Policy Institute's brief calls the policy "backsliding" and cites the "chilling effect" that the proposed change could have on the health and wellbeing of children and families, and especially for the ten million citizen children living with non-citizen parents in the U.S. The major concern is loss of health insurance coverage and safety net services such as food and housing assistance. Kaiser Family Foundation estimates that between 2.1 and 4.9 million current children and adult beneficiaries could disenroll from Medicaid and CHIP. Immigrant children at risk of losing health insurance, food stamps and other public benefits include those who are citizens.
Reduction in the Number of Green Card Holders: Under the proposed rules, less people would qualify for green cards, disrupting their ability to stay in the U.S. with their families. The Migration Policy Institute's detailed analysis of recent LPRS found that 69% had one negative factor, 43% had at least two negative factors, and 17% had at least three negative factors. Only 39% of recent green card recipients had incomes at or above the required income level. Furthermore, because income, English ability, employment, having a high school diploma, and being either under 18 or over 61 are proposed factors, the policy is heavily weighted against 1) women, 2) children and 3) elders, especially from Mexico and Latin America. The Migration Policy Institute analysis predicts that the proposed public charge rule would effectively shift migration from Mexico (the largest source of U.S. immigrants) and Latin America to Europe.
Along with our members, we have fought long and hard to gain health insurance for children and families and protections for our large immigrant population, and we won't stop now. Our members have already witnessed families afraid to get care for themselves and their children because of the public charge rule. Join with us to stand up for families.
Time to Take Action:
We recommend:
1.       Get informed and Stay Informed:
     a.       Share this Georgetown University Health Policy Institute handout.
     b.       Sign up for email updates with other trusted sources of information such as those mentioned in this post.
2.       Reach Out:
     a.       Educate your staff, clients, collaborative partners, funders and legislators. For example, Maria Almanza and Elba Gonzalez-Mares of Community Health Initiative-Napa County organized a public charge training for their county's Health and Human Services department.
     b.       Share this blog post with your communities.
     c.       Share with us how you are addressing public charge with you clients and in your communities so we can all be better advocates.
A special thanks to The California Endowment for their support of this blog. At CCHI, as we await the final ruling on public charge, we will continue to stay on top of these and other issues so that together we can advocate for the health and wellbeing of all children and families.